From Winning Bid to Product Arrival
Paying Product Price
As soon as you have won your auction, we contact the seller on your behalf and find out all relevant information such as domestic shipping fees and payment methods. Once we have notified you, please pay the product price, including handling fees, within seven days.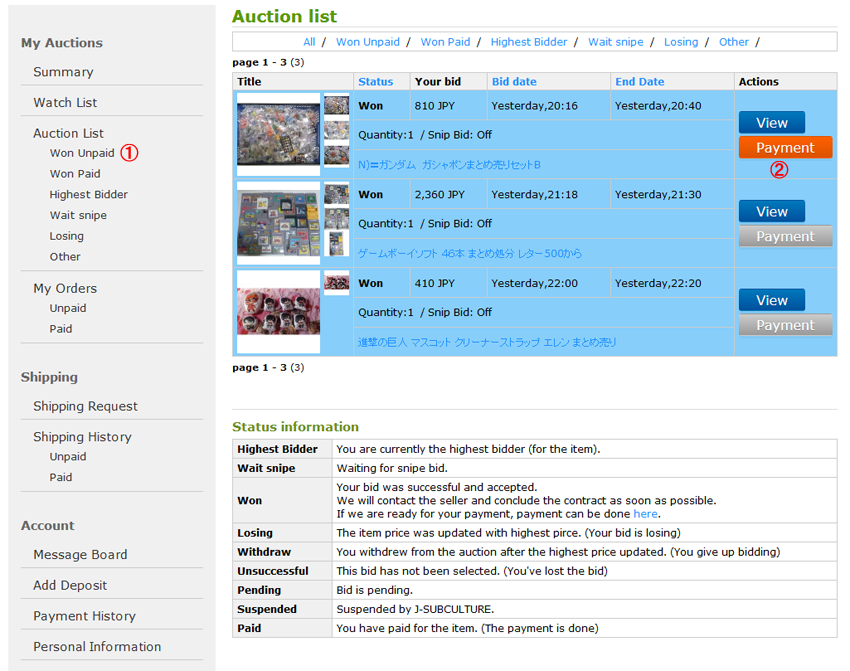 1.
Select "Won Unpaid"
2.
Click to make payment
Select the Shipping You Want to Pay
You can check off a product to submit a shipping request to our offices. Options for international shipping from our offices to your residence will be listed.
Combined shipping for multiple orders can also be selected.
The international shipping cost will then be calculated based on all products included.
You can make your shipping decision while viewing the various costs for methods and combinations.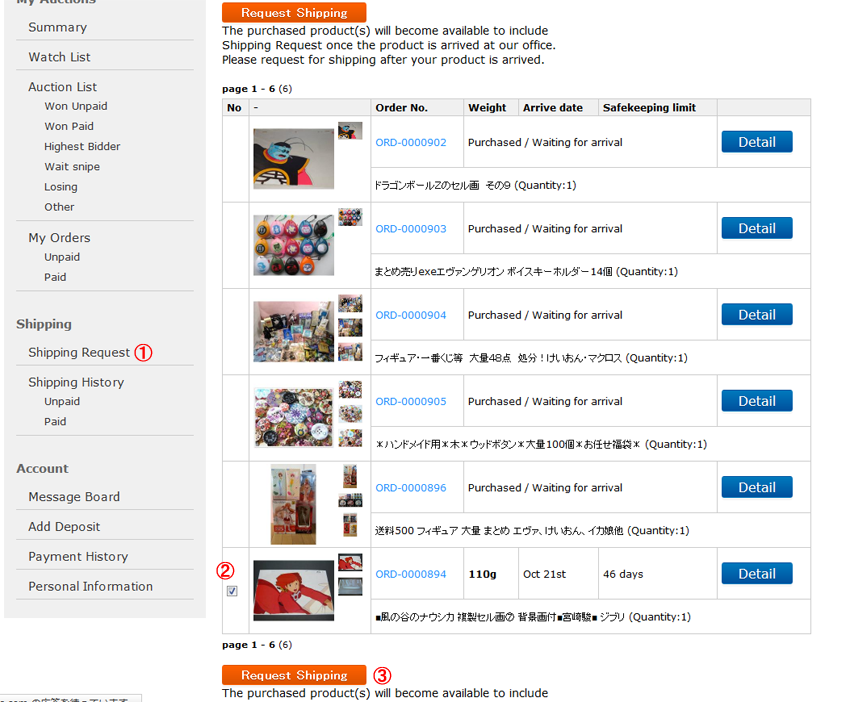 1.
Select Shipping Request
2.
Select the items you wish us to ship, refer to shipping cost
3.
Click the Shipping Request button
Make Shipping Payment
Please make your shipping payment as shown below. As soon as we've confirmed it, we'll ship your order!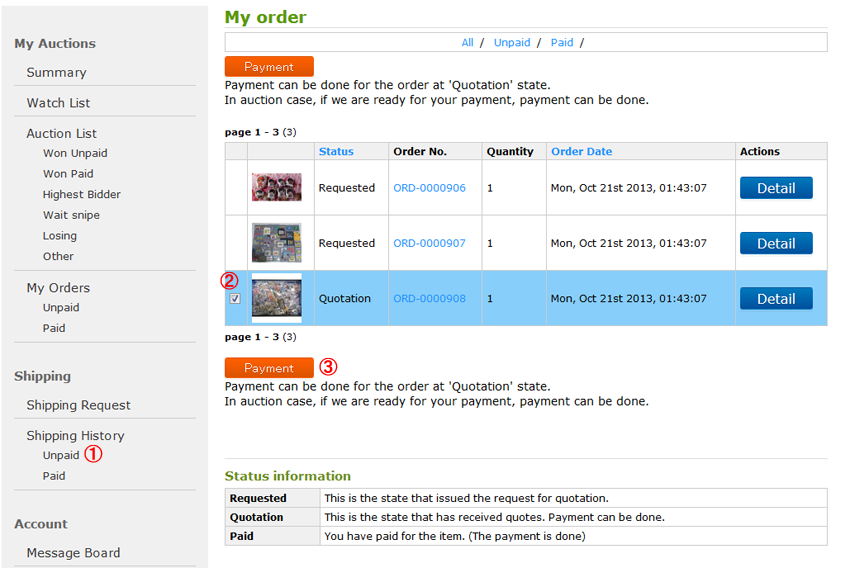 1.
Select Unpaid
2.
Select the shipping cost you want to pay
3.
Click the payment button